Past-Life Therapy Training Intensive




Add Past-Life Therapy to your professional skills
An International Board for Regression Therapy Certified Training with Henry Leo Bolduc
A message from our staff:
This entire training is presented by Henry Leo Bolduc. Optional evening programs are offered by professional regression therapists.
This school of Past-Life Regression Therapy is certified by the International Board for Regression Therapy. In 2006, our school will celebrate its tenth anniversary of professional level trainings.
Henry is known and respected worldwide for his expertise and generosity. His contributions to the field of Hypnosis and Past-Life Regression have brought the joy of hope and healing to thousands of grateful recipients. It is applicable to the business world in dealing with customers and co-workers to better understand their current situations. The door is opened to a world of healing where miracles still happen.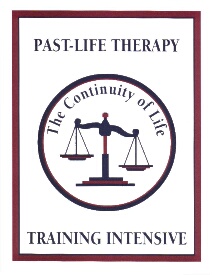 ---
Yes, there IS a future in healing the past!
Are you searching for new skills which can be incorporated into your practice and your life? Do you want to widen the scope of your expertise to add alternative and complementary healing techniques? If so, the Past-Life Therapy Training Intensive course is your answer! The foundation of the course is based on the works of Dr. Milton H. Erickson and Edgar Cayce. Here are some of the compelling reasons you should attend:

Benefit your clients: Learn new approaches and skills that can maximize positive outcomes for your clients. Invigorate your work with new ideas and enthusiasm.
Increase your professional competence: Gain new skills and confidence to expand your scope of practice and professional recognition.
Gain certification for your study: Receive a certificate and letter confirming course completion with practicum examination. This Past-Life Regression School is certified by the International Board for Regression Therapy.
Tax deduction: Take advantage of tax benefits for continuing education in your field.
Study with the best: Study with an internationally recognized leader in the field of past-life therapy.
Past-Life Therapy Training Intensive is an innovative and effective approach to helping clients with difficult and perplexing problems. Through group interaction and participation, this course can help widen the scope of your expertise and knowledge.

Regression therapy is based upon the premise that understanding the past can help clarify the present and build upon the future. The wisdom of the ancient healing tool of hypnosis can be utilized to help people learn the origins of current-life problems or difficulties. It can be used to alleviate or eliminate many kinds of emotional and physical problems as well as dysfunctional behaviors. Most importantly, this therapy improves the client's skills, performance, health and relationships.
---
Highlights
---
Therapeutic skills enhancement
"Hands-on" training sessions, maximizing skills, talents, and gifts inherited from past lives
Learn valuable tools to help your client and yourself achieve personal and spiritual growth
Networking and outreach skill development
Prevention and care of abreaction
Learning between lives
---
Past-Life Therapy Training Intensive
---
Who
This 50 hour, 6 day accredited training is open to all healthcare professionals including therapists, counselors, hypnotherapists, and healers. Pastoral counselors, educators, and researchers are also welcome.

Participants should have a basic knowledge of the specific content area, but an in-depth knowledge of skills is not essential. Participants are those eager to add to their knowledge and application of the topic.

What
Attendance is limited.
Pre-registration is required. Reservation is confirmed upon receipt of registration.
The Intensive Training Manual will be issued on the first day of training.
Download four textbooks free from the website.
When
June 12-17, 2006
September 25-30, 2006 (Advanced Training for graduates only)
May 7-12, 2007
October 8-13, 2007
Where
Holiday Inn - Wytheville, Virginia
(Wytheville is pronounced "with-ville")
Located at the Crossroads of the Blue Ridge at I-81 amd I-77. Take exit #73 on I-81.
World Wide Web
Visit Henry's web page at: www.henrybolduc.com
Mission Statement


To teach and to empower exceptional
past-life regression therapists.
---
Agenda
---
Classes begin promptly at 9:00 am and end at 6:00 pm Monday-Friday.

Monday, 8 am - Registration
Introduction
Defining student goals, ideals, and expectations
Use of hypnotherapy and other tools
Regression therapy; overview of training manuals
Professional responsibility, integrity, and accountability
Tuesday, 9 am
The importance of patterns, soul lessons, and forgiveness
Demonstration and group session
Edgar Cayce and Dr. Milton H. Erickson's contributions to the field
Volunteer one-with-one demonstration sessions
Work in small groups (facilitator, volunteer, and observer)
Recording of sessions, notes and intake forms
Wednesday, 9 am
Marjorie Reynolds - Evaluation Expectations
Continued small group regression sessions
Thursday, 9 am
Incorporating past-life therapy into your field
The importance of outreach
Small group sessions with a focus on forgiveness and charting patterns
Friday, 9 am
Individual sessions with volunteers from the community
Practicum Examination
Review of the week's experience
Saturday, 8 am - 1 pm
Certificate breakfast and graduation
"Accessing the Super-Concious Mind," group session
Holistic Hypnosis
Explanation of how to apply for International Board Certification in Regression Therapy
Completion exercises
(Total - 50 class hours plus optional study hours)

Optional evening classes are included in tuition. Comprehensive schedule of week and optional evening programs will be mailed with registration confirmation.
---
Important Notice for Intensive Trainings
A number of people have asked if they qualify for the Intensive Training. We apologize for any misunderstanding and wish to clarify our policy.
What IS required is that students have a desire to utilize the training for helping others. The training is not designed for self-help or personal healing sessions. If your primary need is therapy, please see a professional counselor or therapist.
The training is opened to all health care givers. Many people feel an "inner prompting" or a "calling" to do this innovative, healing work. Those people are welcome even though they may not have a degree.
The Intensive Training is an investiment in healing lifetimes. It will add to any previous education, skills, and life experiences that you already have.
---
Registration Form
Please register _________ person(s) for the following Past-Life Intensive Training.
---
Name____________________________________________________________________
Address__________________________________________________________________
City, State, Zip____________________________________________________________
Telephone (_________)______________-______________________________________
E-mail ____________________________@____________________________________
Mail registration with check made payable to:
Past-Life Therapy Training Intensive
P.O. Box 88
Independence, VA 24348
You may pay full tuition of $595 ($500 is refundable in case of cancellation) or a deposit or $95 (non-refundable).
Rooms and meals are not included. A list of 16 motels and 35 restaurants will be sent upon request. People with special dietary needs may wish to bring foods to prepare in their rooms.
Holiday Inn of Wytheville is offering a special rate of $46 per room. Two people can share a room. To qualify for this discount, call (276) 228-5483, and ask for the "Bolduc Seminar" rate.
To register call:
Joan Bolduc
(276) 655-4523

Dates, locations, tuition fees, and guest instructors are subject to change.

Continuing Education Contact Hours

This intensive training qualifies for numerous national and state-level approvals for offering continuing education for professional counselors, phsychologists, social workers, and other professionals in the education and health-care fields. No credit is awarded for partial attendance.

This training is approved by the International Board for Regression Therapy. Graduates may apply for board certification as individual past-life therapists. No credits are awarded for partial attendance.

Tax Deduction

U.S. Treasury regulations permit U.S. residents to take a tax deduction for expenses incurred in pursuit of continuing professional education. Consult your tax advisor for details.
---
About the Instructor
---
Henry Leo Bolduc has over 44 years of experience in the field of past-life regression. His seminars and workshops have brought enlightenment, hope, and healing to thousands, and have gained him the reputation as a leader in the ongoing research and practice of both traditional and innovative therapeutic techniques. The focus of Henry's work is healing the present by discovering and understanding past-life experiences, freeing people to move into their potential by forgiving and transcending the past.

The author of five books and numerous audio cassettes, Henry has also written more than 400 articles published in professional journals, magazines, newsletters, and is a contributing columnist to the Journal of Hypnotism.

Henry is the recipient of a number of professional awards and is recognized as a Fellow in Clinical Hypnotherapy by the National Board of Hypnotherapists Examiners. For more information about his work and research, visit www.henrybolduc.com.


Henry Leo Bolduc, CHT
Past Life Therapist and Trainer
Certified by the International
Board for Regression Therapy
-->
---
What past attendees are saying:
"I have really been enjoying the benefits of taking your intensive course. I have begun using the therapy in my practice sending out information to possible clients and lectures. Also, I did a group presentation at the local A.R.E. a week ago.

For more than fourteen years I have been in therapy and knew there must be a quicker way. Your simple procedure gets to the core issues quickly, emotionally, and effectively. I see the millennium opening new vistas for applying these methods instead of slow talk therapy and other typical current approaches.

You are providing a valuable tool for the thousand years of peace. May God Bless You in your work and may people be receptive to the healing it provides."

Rev. Marilyn Redmond
Edgewood, WA




"I truly enjoyed the Intensive Training. It was informative, but most impressive was your generosity of spirit. Thank you for sharing your insights and experiences with the class."


Pauline Thivierge, BA.
Saint Catharines, Ontario




One of our recent graduates, Daniel F. Cleary, is the editor of The Link, a newsletter connecting the community of the healing arts. Dan published the following:

"I recently attended Henry Leo Bolduc's Past Life Intensive in Wytheville, Virginia. Prior to the course we received four books related to the course and extensive tourist information about area hotels, restaurants, local activities and attractions. This assured that all would be familiar with the intent of the course and the opportunities of the area.

Consider a group of forty people sharing a conference for a week. Those of you who have experience with regression know that emotions are often brought to the surface. Henry Bolduc, with grace and humor, kept the program running smoothly through leadership rather than control.

We had the additional advantage of a group of evaluators (assistants who had previously completed the course) directed by Marjorie Reynolds. Marjorie has coauthored articles with Henry, and edited his book, Life Patterns as well as designing the practicum for this course.

The first day we received a binder which included a list of participants, various articles, and other course material. Each day thereafter we received additional booklets and handouts, all of which were well designed and produced. Additional copies of worksheets and blank audio tapes were available.

Class sessions started promptly and consideration for our comfort and the learning process was evident in all preparations. In short, if you have the opportunity to attend any of Henry's programs - do so.

Henry Leo Bolduc is a wonderful example of professional excellence."

"Maryanne and I acknowledge you and thank you for your open heart. We cannot remember taking any training where love, knowledge, and information were so freely given. It is an understatement to say that we got our money's worth. It is still a mystery to us how you are maintaining your youth."

Joel Blackford,
Atlanta, Georgia

---

Some Recent Graduates


Summer 1999



October 1999



June 2000



December 3-8 2001


October 2004


October 2005

Come As You Were Party - October 2005






For more information:

Past-Life Therapy Training Intensive
P.O. Box 88
Independence, VA 24348

Joan Bolduc (276) 655-4523
joanbolduc@ls.net